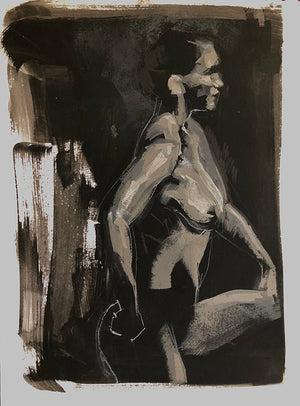 John Jacobsen
---
I grew up in Madison, Wisconsin and studied at the University of Wisconsin — Madison, receiving a doctorate in physics, with a minor in art, in 1996. I studied painting, drawing and printmaking in the UW-Madison graduate art program, mostly with Jack Damer, Richard Long and David H. Becker.
In the 21st century I have been a software engineer and painter. I travelled to the Geographic South Pole ten times, going at first as a physicist, and then as a software consultant (blog posts here). Some of my early paintings inspired by this experience were described in William Fox's book, Terra Antarctica: Looking Into the Emptiest Continent.
Since 2015 I have maintained a regular studio practice focusing on figurative art based on observation and imagination. This effort has involved some re-training, mostly in the form of workshops at the Palette and Chisel Academy of Fine Arts with Andrew S. Conklin, Stephen Assael, and Larry Paulsen. My exhibition history is here. Recent work can be found on my Instagram feed.