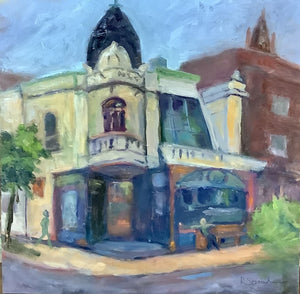 Robin Strand
---
Robin is a Chicago-based artist with a special interest in landscape and animal subjects.  She holds a BA degree in Art from Northern Illinois University with a concentration in Printmaking. Further studies include the Art Institute of Chicago, the American Academy of Art, and various workshops here and in Umbria,  Italy. She is currently a member of Plein Air Painters Chicago.

Her earlier work shows flattened space and exuberant colors. These influenced whimsical animal paintings and etchings. Current subjects are more naturalistic, with an attempt to capture the light and feeling of a scene.

She has illustrated two books. "Kitty's Gift" is available by special order. "CRITTERLANDIA", a collaboration with David J. Sacks, is a collection of amusing poetry and fascinating animal facts. It is available on Amazon.com.