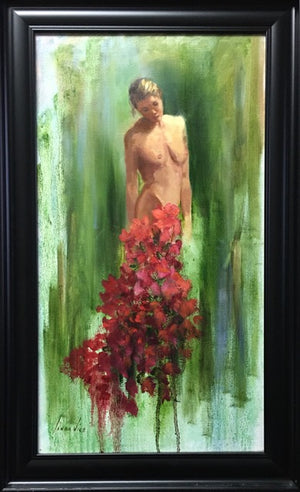 Linda Vice
---
My inspiration as an artist arises from the idea that an artist can see something meaningful, fascinating or moving in life and can recreate that beauty or express those emotions on canvas. My maiden name, Flores, means flowers in Spanish & my lifelong love of color derives from my Spanish  heritage.  I  studied at the Palette & Chisel Academy of Fine Arts with Romel de la Torre, Scott Tallman Powers, Clayton J. Beck and Lenin Delsol. I also attended workshops with David Leffel, Scott Burdick, Zhaoming Wu and Mary Qian. I was honored as the recipient of the Palette & Chisel Scholarship awarded yearly to a professional artist. I am currently an Art Instructor at the Mainstreet Art School in Lake Zurich , IL.
Organizations & Associations    
American Impressionist Society
Plein Air Painters of Chicago
Palette & Chisel Academy of Fine Arts  (former member of board of directors)
Oil Painters of America   
National Oil and Acrylic Painter's Society
Elk Grove Art League
Sorry, there are no products in this collection.